List of students with a grant
Alexandra PAVLOVA
Augusto GUIMARAES
Beatriz LAIATE
Caro FUCHS
Greetje ADRIAANS
Hana ZAMECNIKOVA
Katarzyna MIS
Mengzi TANG
Natalia MESHCHERYAKOVA
Nicole SKORUPOVA
Pedro HUIDOBRO FERNANDEZ
Ruba ALMAHASNEH
Soheyla MIRHAHI
Tiago DA CRUZ ASMUS
Viec BUI QUOC
---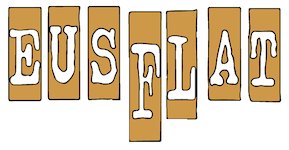 The EUSFLAT Society will cover the online registration cost (and Proceedings publication) of up to 40 students for attending IPMU 2020.
The candidates must send a message to grants@eusflat.org with the required data for the evaluation (see main criteria).
The deadline for sending requests is April 19th.
The candidate must be author or co-author and presenter of an accepted paper, and (s)he must be an EUSFLAT student member (M.Sc. or Ph.D.) at the time of application.
The Student Grant responsible on the EUSFLAT board will make an evaluation of the applicants.
The main criteria will be:
referee reports on the paper,
time since previous grant,
fair distribution among institutes and countries,
EUSFLAT membership number (and of supervisor(s) if applicable, etc.)
Please include the above information on your application e-mail.
Previous grant holders can be seen in the EUSFLAT web page.
Best regards,
Chairs IPMU2020.